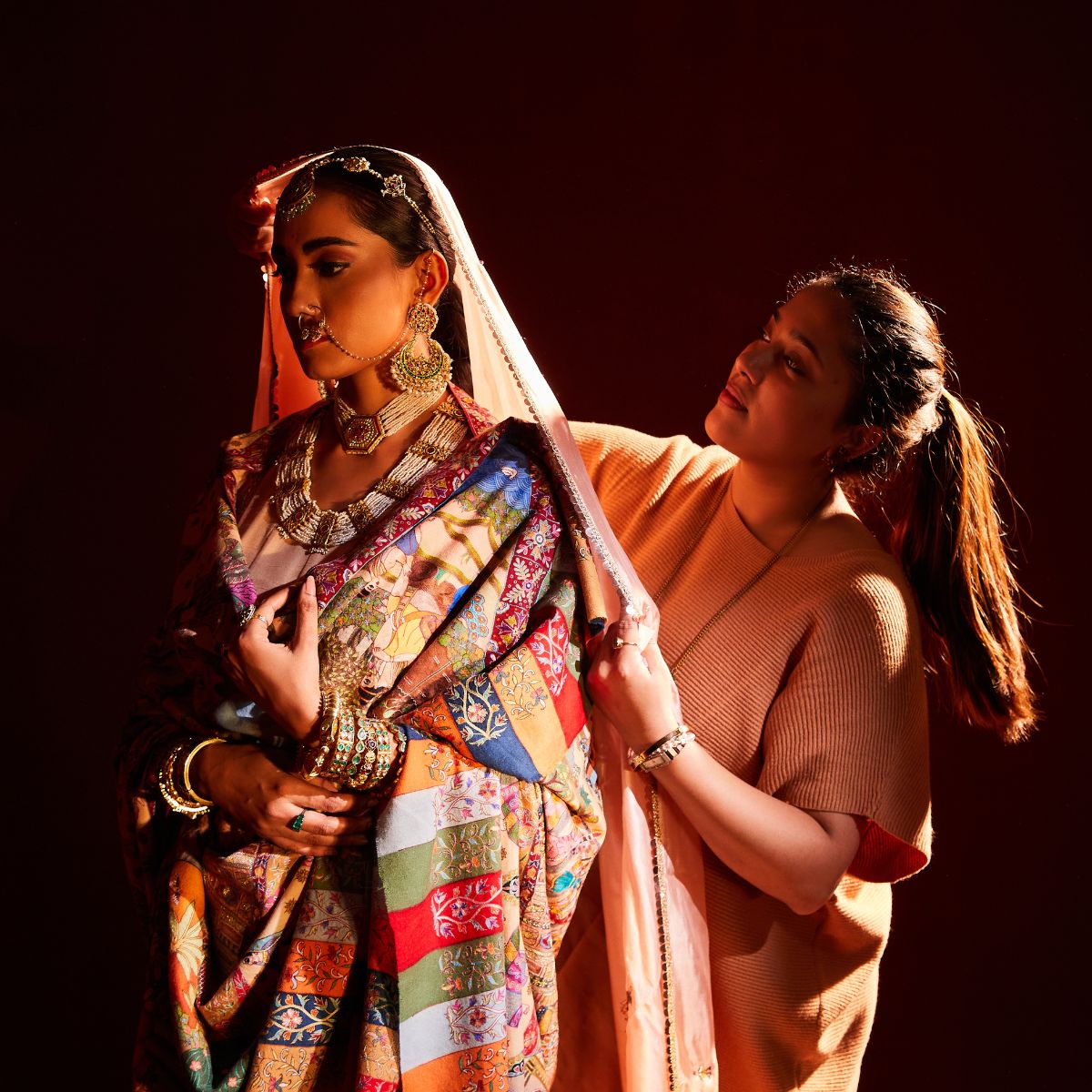 OUR STORY
Shaza is a revival project of an age old craftsmanship on finest wool. Founded in 2017, the brand has been reviving art inspired by nature, folklore and traditions.
Serving to protect, inform and educate about a history untold.
The brand resonates with untold stories, reliving history of past and cultural significance.
Handcrafted for one, Handcrafted by time.
Leela
Stories of Divine Play.
Indulge in stories of past, culture and traditions. Each piece narrating a story untold, a song unsung and beauty unseen. Each piece is an ode to an era, where divinity and magic prevailed. A lord in action, in his glorious avatar to uplift people to a transcedental state. Much like our wearer, who adorns this handcrafted piece.
VISION
"A JOURNEY OF REDISCOVERING SELF" TRAVERSING BEYOND THE
CONVENTIONS OF MODERNITY WITH DESIGNS INSPIRED BY
DEC -ADES OLD ART FORMS TO WARP AND WEFT"

MAGIC ON OUR LOOMS.
FIND STORE
By Appointment only
D-46, First floor, Defence Colony, New Delhi, Delhi 110024
Office Hours
Monday to Friday
11:00am to 6:00pm
Saturday
12:00pm to 6:00pm
CONTACT FOR APPOINTMENT
+ 91-8800528733, + 91-9711364878