"There is no greater agony than bearing an untold story inside you"
Shaza is an untold story of Karigari & Kahani. The brand brings a contemporary expression to an age old tradition. India is a land of textile arts and the revival of techniques and processes that have been carried for centuries are envisioned into products of quality and fine workmanship.
The brand brings forward the skill work of local artisans into the vogue world reaching out to those who want to embrace an ethereal fabric with a contemporary expression.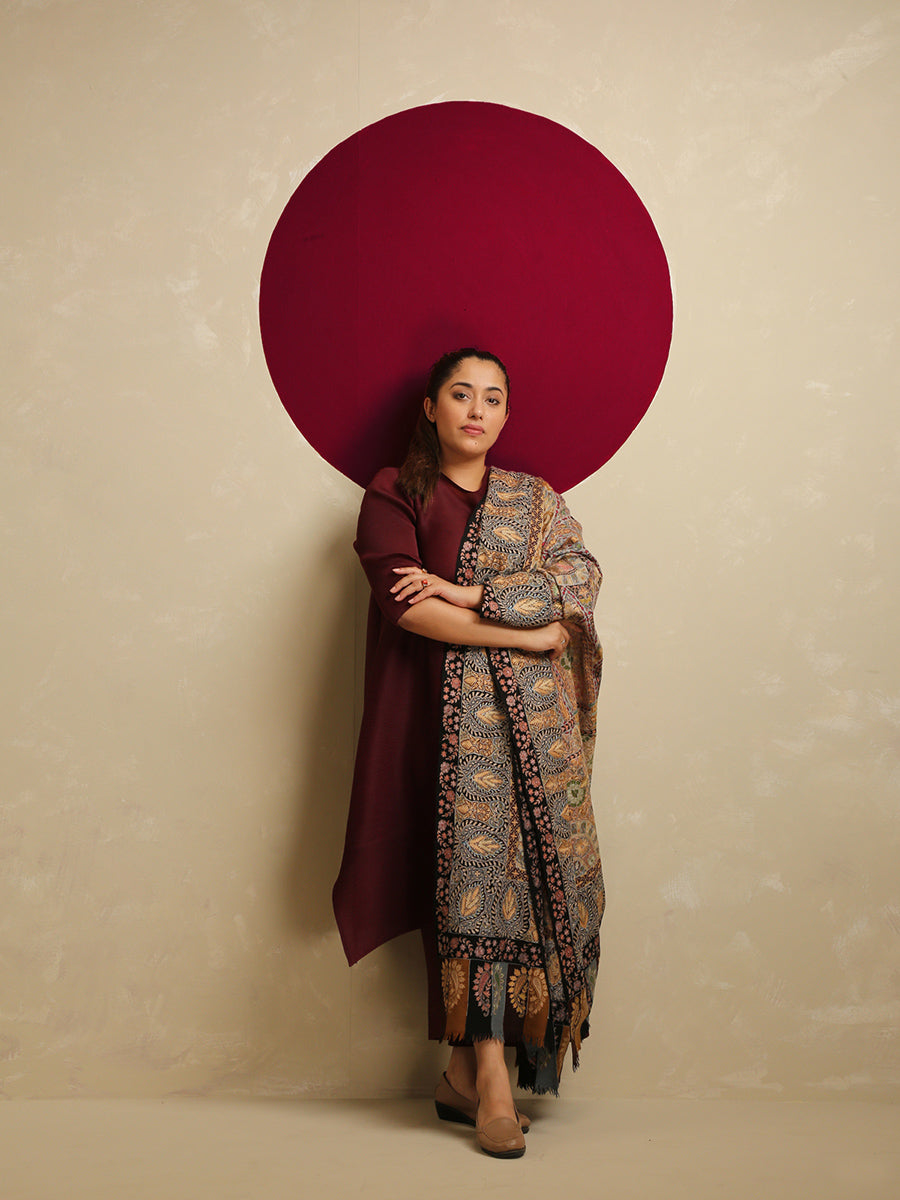 An M.Sc. by education, Shruti has her heart set in wildlife studies. Though she has always found her father's line of textiles quite intriguing and engaging. It was only after her brief time spent in their trading and export business in Delhi that she recollected her interests and found her love for designing textiles.
Inspired by the palette of nature and intricate patterns, she started making her own designs under the brand, 'Shaza' which is an ode to her love.
A collective. A union. A tale.
With a team support of 36 artisans and staff, the brand is providing the finest quality of wool with sustainable practices that support ethical and humane treatments of the sheep during the hair- shedding process.
Shaza is mindful of its processes and its consciously thriving towards a sustainable output. We have zero waste policy and recycle our products seasonally. We are mindful of our production and only produce when its required.
#wearshaza